Blog – Birthday cake for my little man
2018-03-28
My gorgeous little man turned two last week. What an amazing and lightning fast twenty four months it has been. Every time he smiles, every time his mischievous eyes twinkle, my heart just keeps exploding with fireworks. We've been planning his birthday cake for months and after juggling through so many ideas for a theme, I finally came up with just the perfect one for him.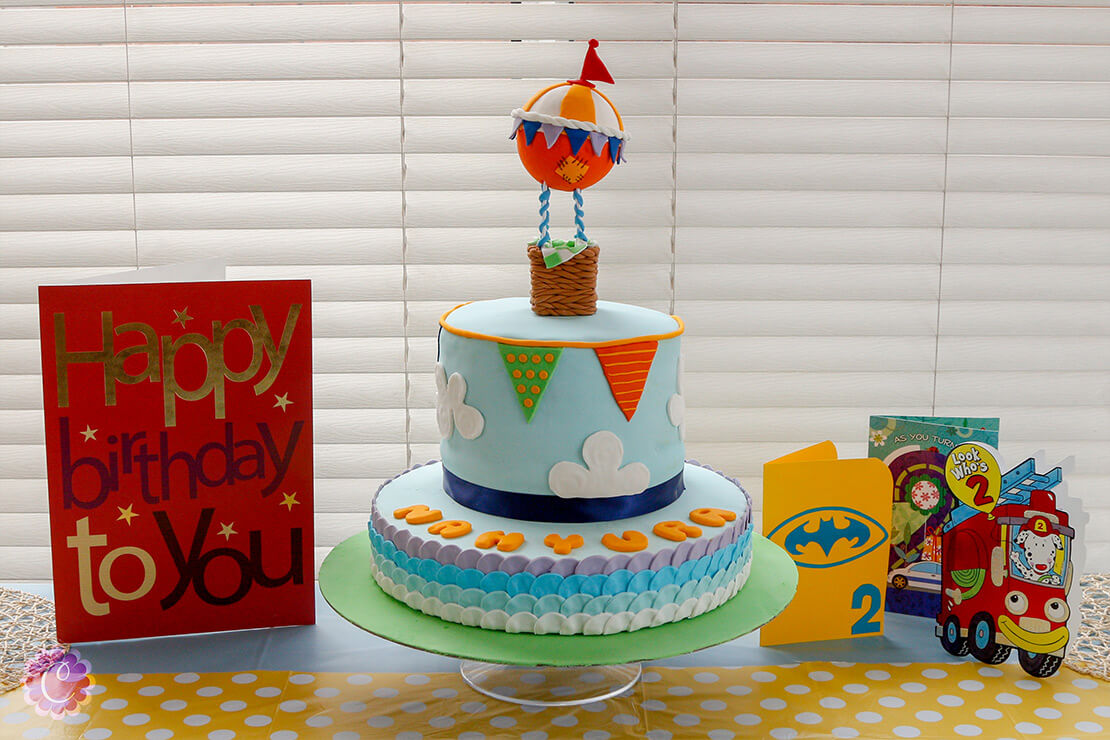 We celebrated his second birthday with our friends and family last Sunday by throwing a little hot air balloon party with few handmade hot air balloons hung here and there along with birthday buntings. My cousin came up with this brilliant idea of hand cut clouds to be hung in-between the hot air balloons which added that extra spark to the decor.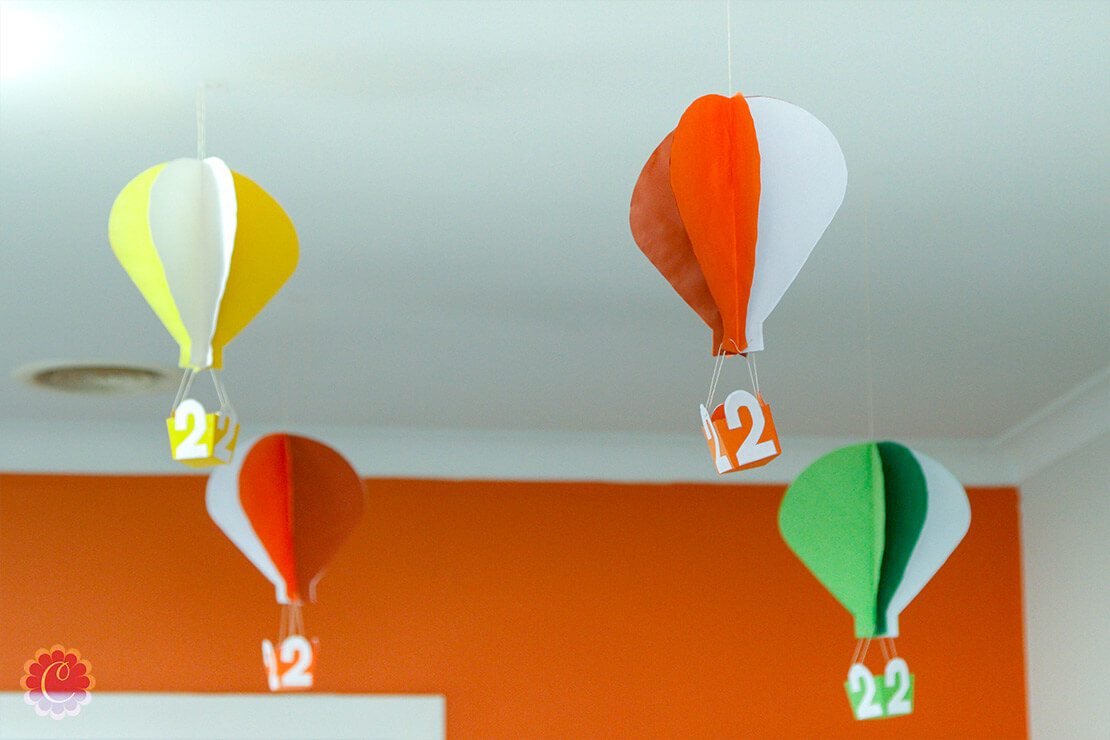 I was so excited to do this cake that I had in mind on this theme, which came out pretty well, even if I say so myself ;-). And I can't think of a better way to end our magical birthday weekend than by sharing it with you beautiful people.
I used my outrageously delicious moist double chocolate cake recipe on this, which can never go wrong at any time of the day. It's my all-time favourite go-to secret recipe that I look forward to share with you very soon. So keep in touch cause you will not wanna miss this.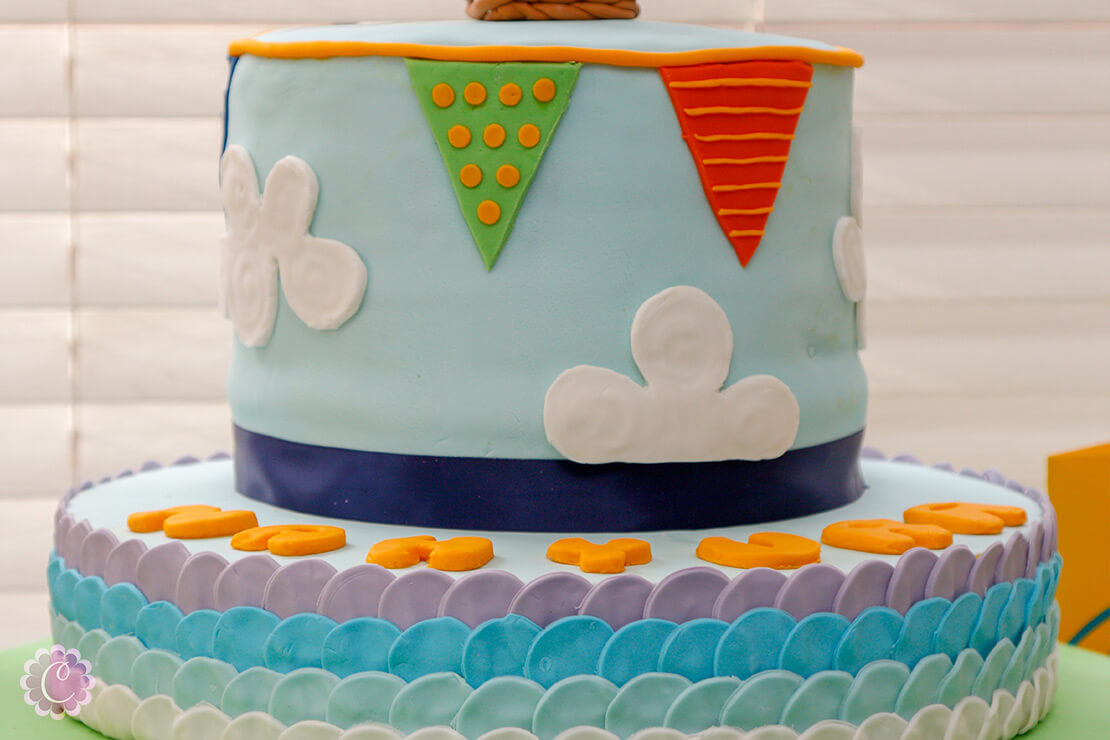 I did the bottom layer of the cake with my polystyrene 14x2" (36x5cm) cake dummy to avoid too much left over cake going in to waste. I managed to get the bottom layer and the cake topper (hot air balloon) done a week before and kept it ready for the big day. I am obsessed with circles as they go with almost anything - so I cut out circles with my colour scheme and pasted them on to the dummy with water, overlapping each other. Easy peasy!
I made only the top layer edible. I used two 9x2" (23x5cm) round layers for the cake along with my favourite velvety smooth, thick, and rich chocolate frosting and fondant to cover it. Now for the cherry on top - I made my hot air balloon covering a small polystyrene globe with yellow, white and orange fondant. For the basket I used a polystyrene cube which is slightly smaller than the globe. To get the basket weave effect, I twisted two strips of brown fondant and wrapped it around the cube. Oh, and I used 4 cake pop sticks to fix my balloon to the basket!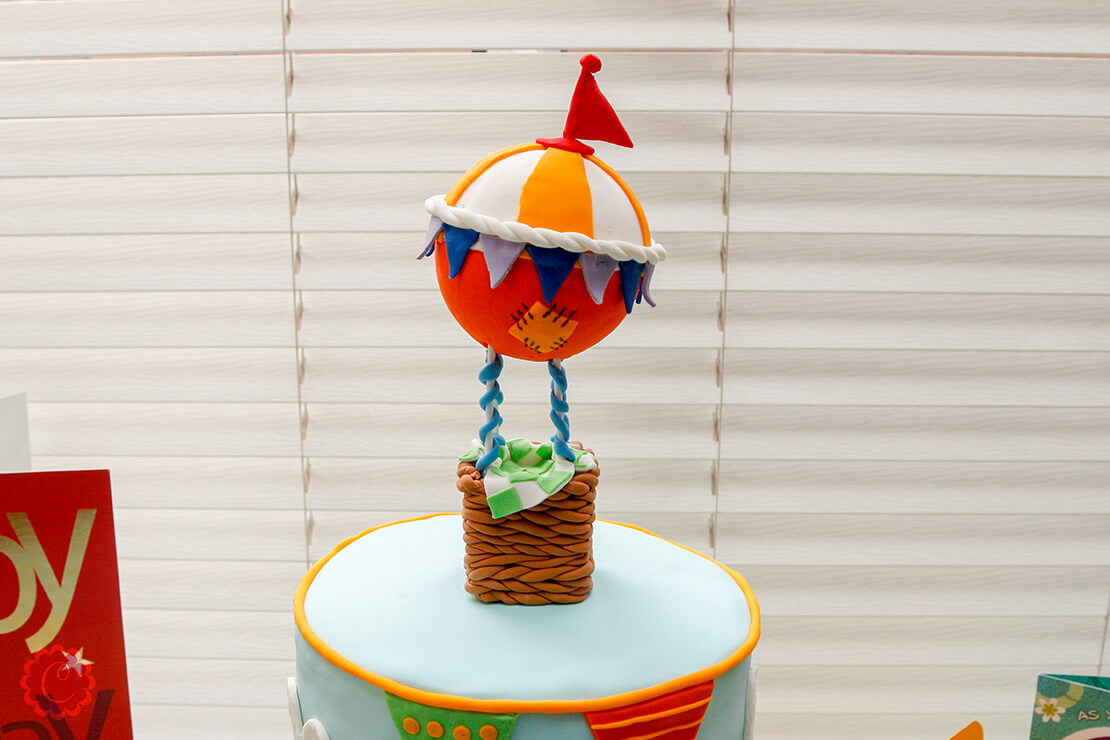 I really enjoyed making this cake for my son. I even enjoyed more - watching everyone enjoying a piece of it and especially when they ask for a second to take home with. But mostly when I saw the smile on my little fella's face, those twinkling eyes beaming at it, it just made my day. We all as parents try to plan the perfect party, do perfect cake they love, for our precious little angles. We always try to create that perfect and unforgettable day for them but I always believe that nothing beats the love and the time we give them. Our love and attention nurtures them to be better people one day. So take a step back and relax! You're doing well.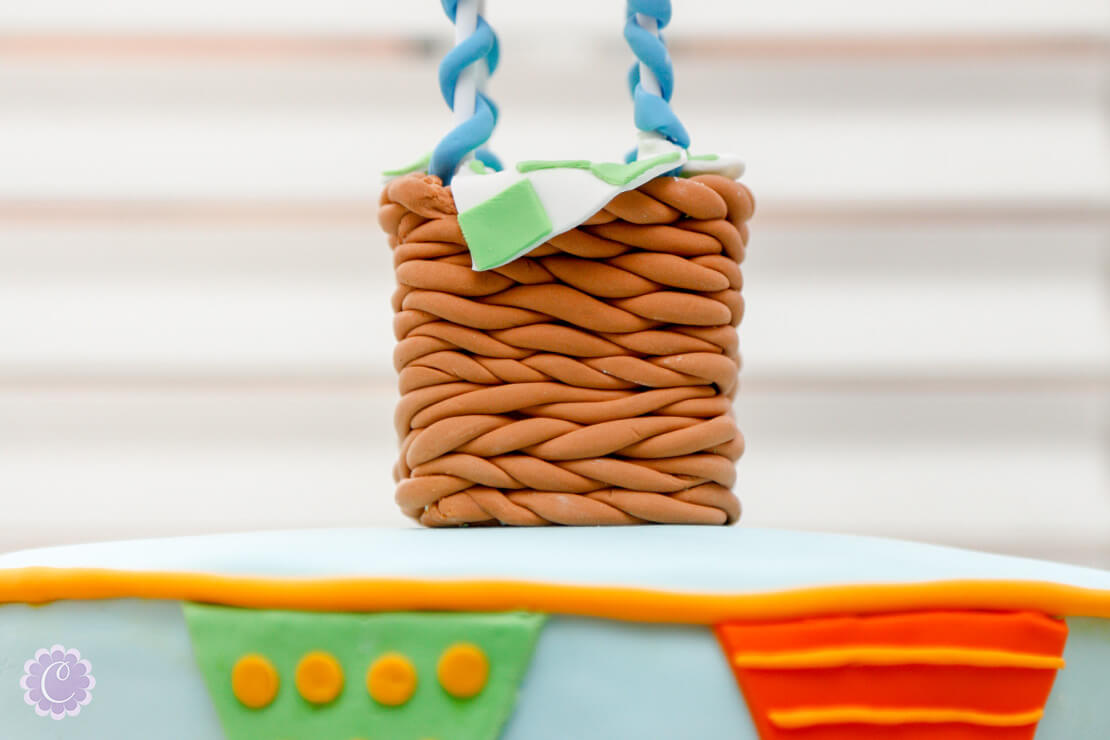 I'm hoping to share many more cakes and other recipes with you as well as snippets and stories about my life as a mom and wife. Hope you will enjoy walking along with me throughout my cuppiest journey.
Happy birthday to my beautiful boy. Stay as sweet and healthy as you are today! Your boundless energy, your sweet demeanour, daring spirit, makes you a truly remarkable little human being. I feel privileged to be your mom and we promise to love you unconditionally, support your dreams no matter how big or small, and to embarrass you nonstop with kisses and hugs!
Check out my Instagram and Facebook page for more pics.
Have a cuppiest day!