Blog – Cheers to us
2018-07-28
It has been 13 years since the day we said "I do!" How did that happen? It feels like yesterday and also feels like forever ago. So much has changed since 2005. I look back at our photos and think about how wonderful life was when it was just you and I.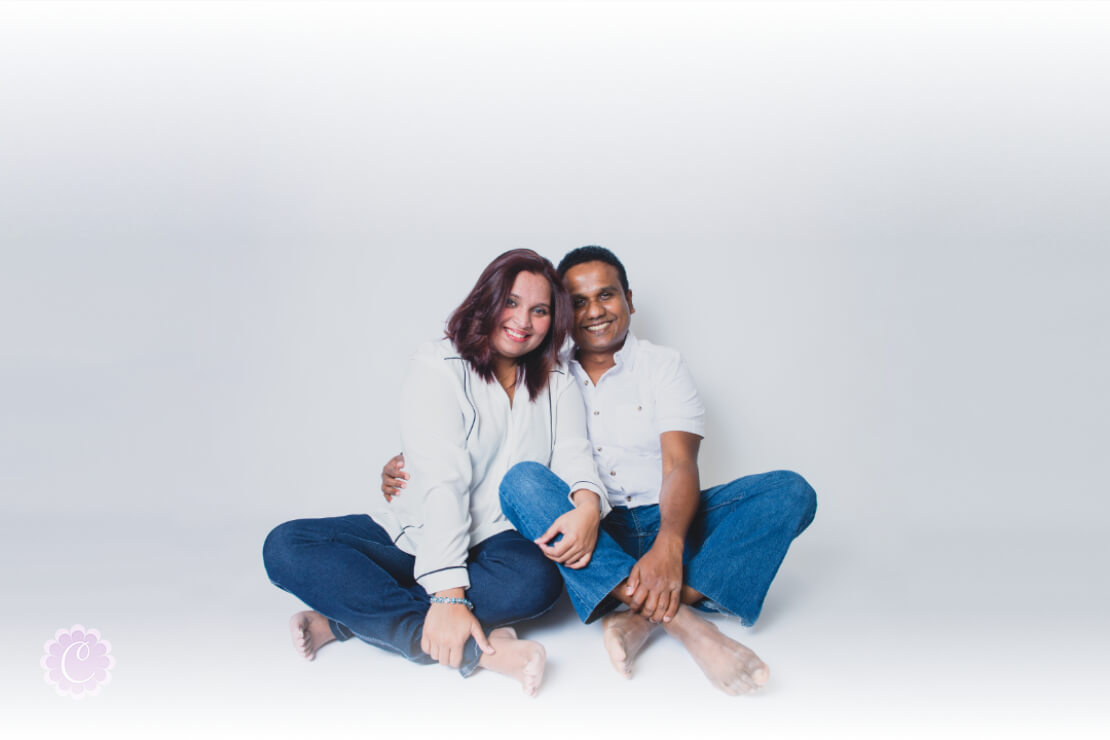 This anniversary, more than any of the other ones, feels like a milestone of sorts. More than "just another year in a marriage", it has been an honest struggle in some ways but an overall triumph at the end of the day. Or perhaps, "a significant growth" would be much more apt.
Over the past decade we have been busy. Working on our relationship, planning our wedding, building our own careers, moving away from home leaving all our loved ones behind, starting over our life together in a new country, cooking up two babies and finding our new normal as parents. And ofcourse facing all the nasty obstacles life threw at our way. It hasn't always been easy and sometimes I look back at our old days and think about how carefree our lives were. The only thing to focus on was us and that's exactly what we did. It was the best.
In 16 days our little miss perfect will be turning Seven. For the last 8 years we have had to put our relationship to the side to focus on keeping our children alive, make sure we are being good parents, hope that we are teaching them to be good humans, to love each other as a family and making sure that they feel the love we have for them.
So far it has been one of the toughest yet greatly rewarding journey. And you have always managed to be an amazing dad. Since the day our daughter was born and you held her in your arms, I knew you were going to own this roll. You have always been the most sincere, genuine, optimistic, charismatic, thoughtful and sensitive person in moments when I'm not. You bring out the best in me on days when I feel like the walls are caving in. You have always been my Rock! You are always content. You never want more. You are exactly who I hope my little man grows up to be. His role model, and our little girl's hero. I feel so lucky that I get to call you my husband.
As much as I love the day we became ours and the days we were just us, I wouldn't trade this life we have now for anything in the world. Discovering the magic potion of being parents with you has been the most humbling and hilarious experience. I fall more in love with you every day, watching you be a dad to our munchkins. I am so proud of the person that you are.
So this anniversary feels like… a quiet, tranquil moment of gratitude. A gratitude in hindsight for the challenges faced. A gratitude to you for your tremendous effort to make our lives a little better each day. A gratitude to you for your patience and love towards me. A gratitude to the magnanimity of big hearts and forgiveness on both of parts – words that should never have been spoken or heard. A gratitude for the strength you're carrying to face the challenges that will comes to us in the future.
Throughout the past 13 years we have grown and learned as a couple. And I thank you for growing and learning with me. Though we are not sumptuously rich and famous, if wealth was measured in friends and good qualities, you would be the richest man in town. I don't know how I got so lucky to be your wife but spending forever with you won't be enough.
Every day I have with you is the best day of my life. I love you.
Happy Anniversary to us!
Yours,
Always and forever XO
Check out my Instagram and Facebook page for more pics.
Have a cuppiest day!