Blog – Chocolate mess birthday cake
2018-06-10
Birthday cakes are always special. It carries connotations of celebration and joyful indulgence, and it tastes like pure happiness. This is the chocolate-chocolate-chocolate combination I made for a special chocolate lover who turned 60.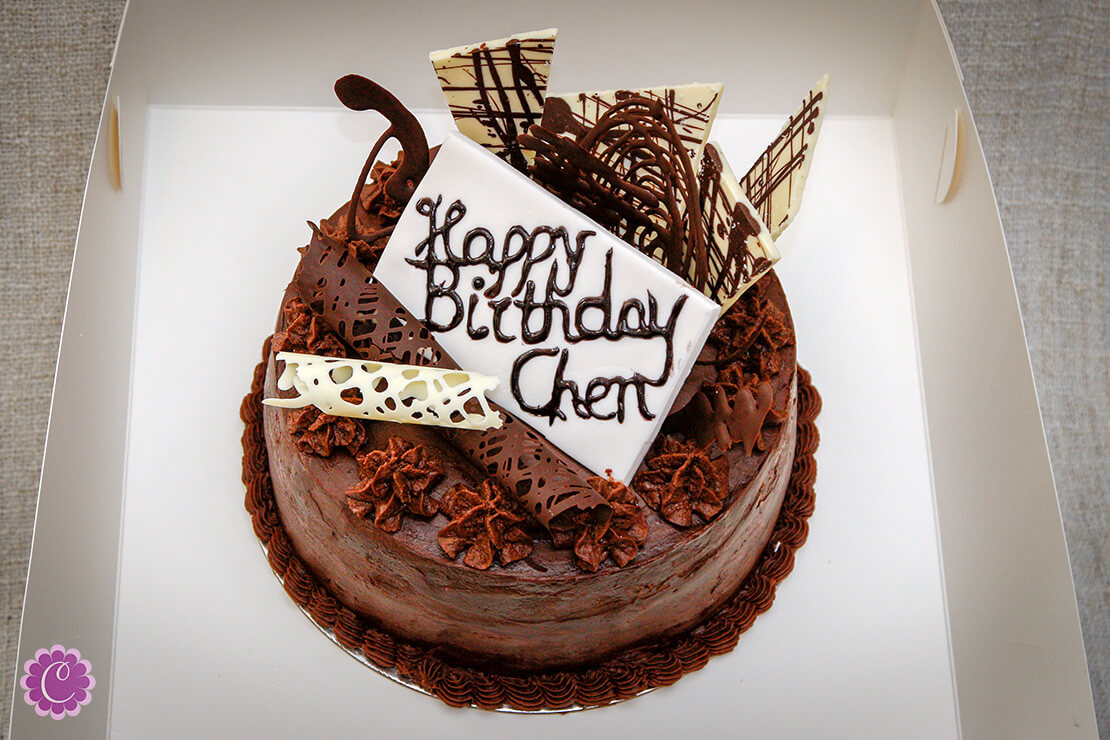 This cake is all about dark moist layers of chocolate cake dressed with heavenly silky chocolate frosting and covered with dark chocolate ganache. And to make it more magical I used home-made white and dark chocolate garnishing along with a white chocolate birthday greening plaque.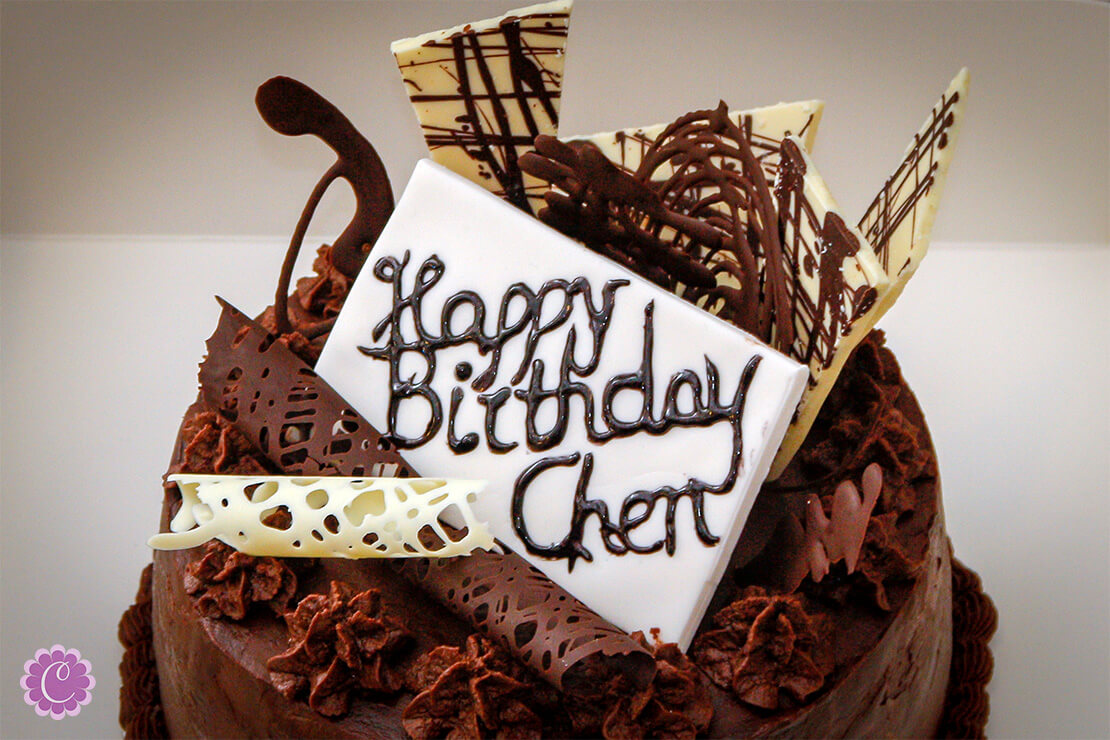 I used my double chocolate cake recipe to make this beauty. I made two 8inch (20cm) round cakes and sliced each across to create 4 layers and sandwiched them with my rich chocolate buttercream frosting. Yum!
Finally covered the whole cake with dark chocolate ganache and topped it off with heavenly looking white and dark chocolate mess.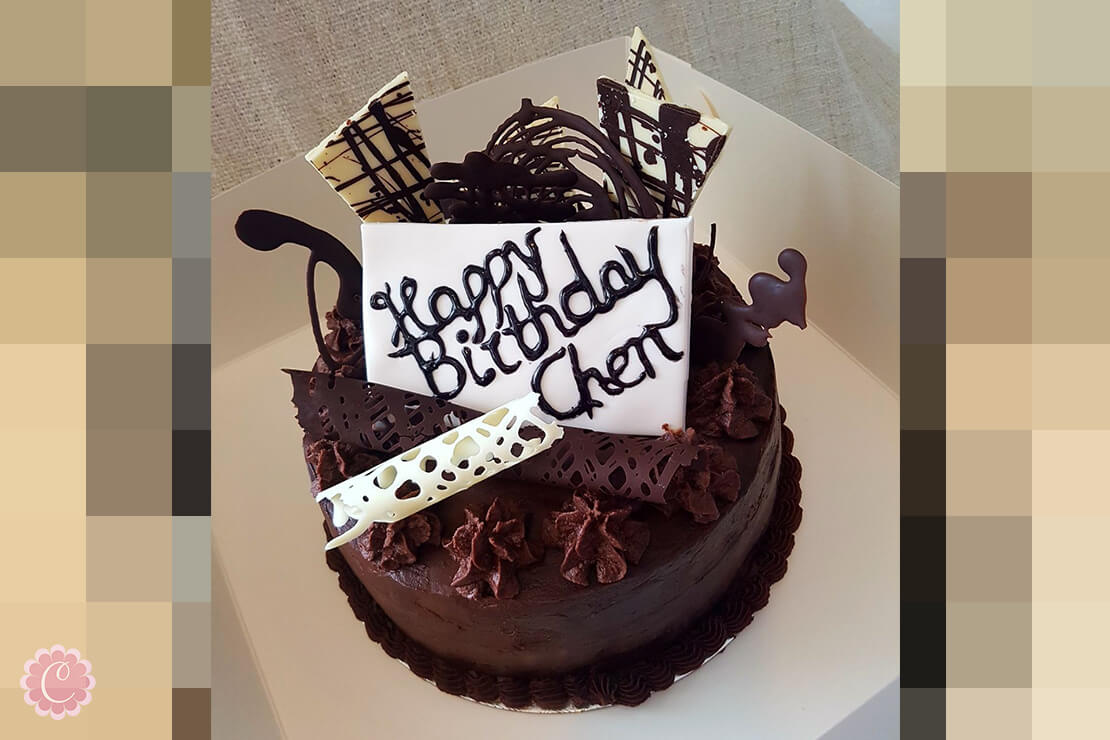 Hope you had a wonderful Birthday Mr Chen!
Check out my Instagram and Facebook page for more pics.
Have a cuppiest day!