Recipes – Eggless vanilla cupcakes
2018-05-02
Yield:

12

Time to prep:

10m

Time to cook:

16m
Images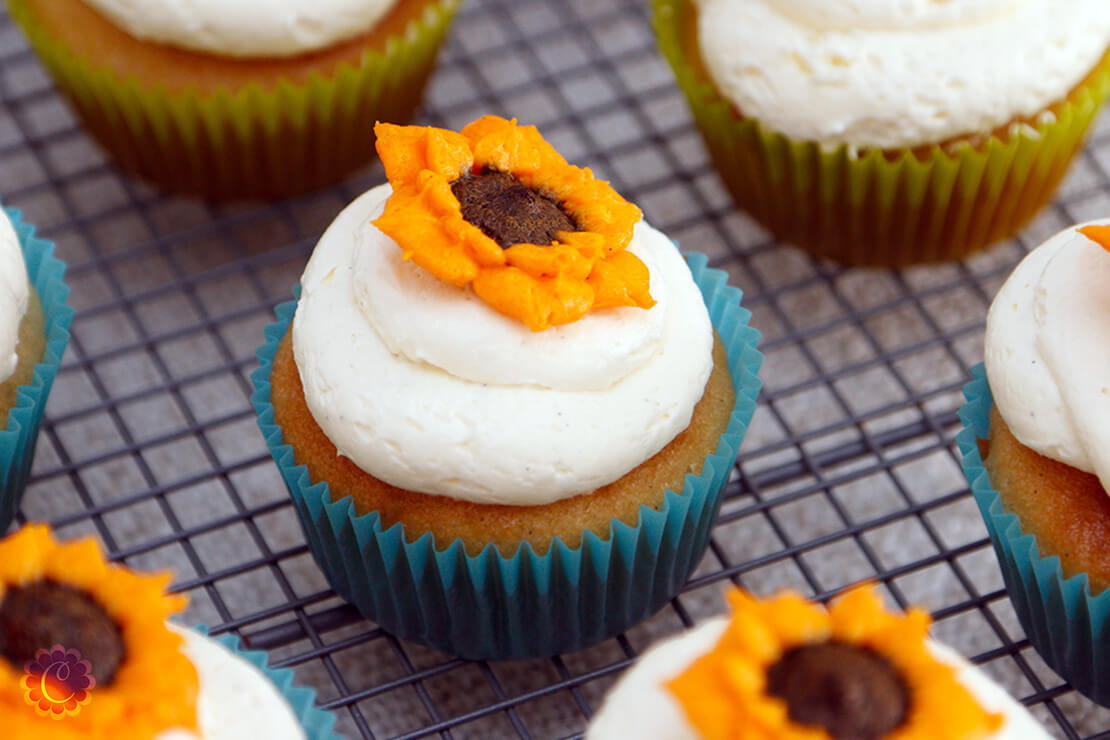 Anyone can make vanilla cupcakes. But finding the perfect eggless version is always the trickiest. Hands down these are the best eggless vanilla cupcakes ever.
Throughout my years of baking I have tried several eggless vanilla recipes and was disappointed by most of them. Some were too dry or boring flavoured. When the flavour is nice, it sunk in the middle or sticky,etc.
After experimenting on so many tips and tricks, I finally came up with this recipe and have never looked back since! This Cupcake recipe will give you 12 standard sized cupcakes and has everything that one looks in a good vanilla flavoured recipe. It's moist, light and fluffy as a cotton ball with perfect sweetness and vanilla taste.
These beauties are perfect for birthday parties, school lunches, a special afternoon tea or anytime when you feel like a yummy treat. Every year I bake these yummy goodness for my little girl's school friends for her birthday and they're very popular among them. It's very easy to make and tastes absolutely out of this world, most importantly I don't have to worry about children with egg allergies.
These are a big hit in our house and I hope you will love them as much as we do!
Ingredients
Cupcakes
1 cup (120g) and 5 tablespoons all-purpose flour
2 tablespoons corn starch
3/4 cup (169g) granulated sugar
1/2 teaspoon baking soda
1 teaspoon baking powder
1 cup thick yoghurt
1/2 cup canola oil (or any flavourless oil)
1 teaspoon vanilla essence
1/4 teaspoon butter essence (optional)
1/2 teaspoon salt
2 tablespoons of water
— add only if the batter is too thick as thickness of yogurt varies
Frosting
Simple butter cream frosting*
* I used my favourite simple butter cream frosting which I'm hoping to share with you all In the near future.
Method
Make sure all ingredients are at room temperature or not too cold including yogurt.
Preheat oven to 180C/350F and line your favourite muffin pan with cupcake liners.
Sift all the dry ingredients twice from a height and give it a quick mix.
Place sugar and yoghurt into a stand mixer, fitted with the whipping attachment and beat on medium until the sugar is completely dissolved.
Add oil, vanilla essence and butter essence (if using) and whip well until combined.
Turn the mixer to low and fold the dry ingredients into the batter scraping the sides of the bowl as needed.
Add water if needed. The batter shouldn't be too runny. Whip it until the batter is lump free. Do not over mix. Act quickly once the batter is mixed.
(For me it's less than 30 seconds)
Use a large ice cream scoop to fill each cupcake liner. I used about one scoop per each.
Bake for approximately 15 minutes or until a cake tester comes out mostly clean. (Mine usually takes about 15 minutes and 30 seconds)
Cool on a wire rack before frosting.
Prepare frosting as per recipe and decorate it as you please.
Have a cuppiest day!