Recipes – Homemade pancakes
2018-03-18
Yield:

15

Time to prep:

10m

Time to cook:

10m
Images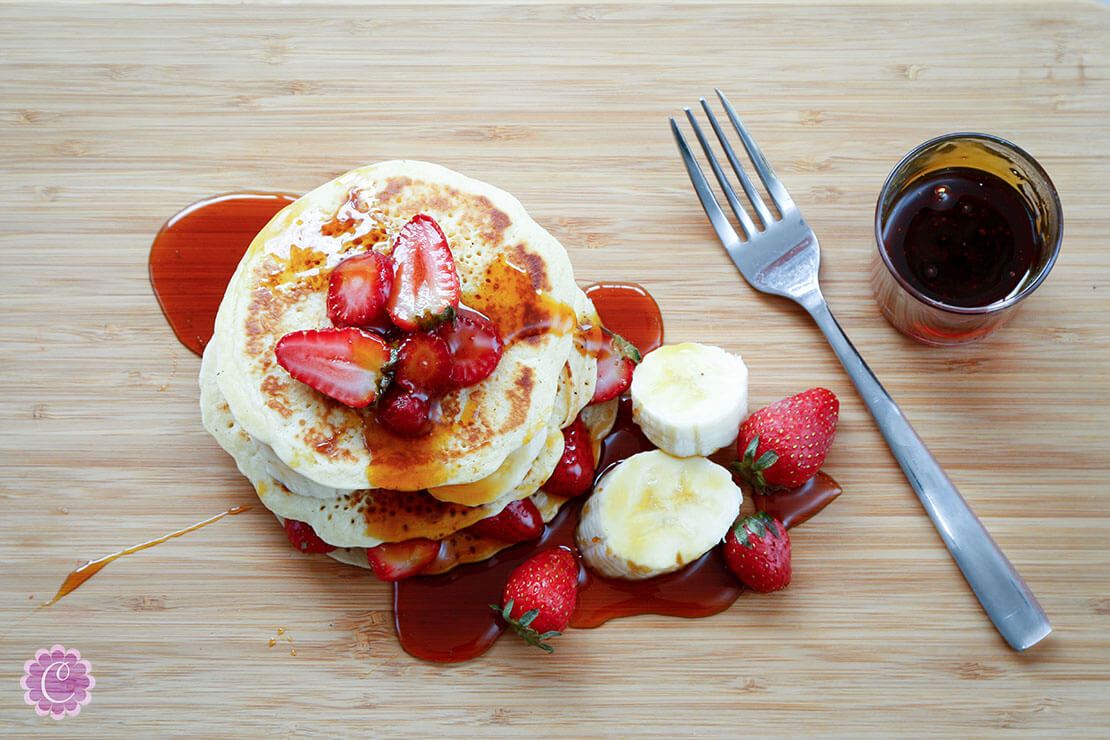 This traditional recipe makes pancakes that are light and fluffy and only requires a few simple ingredients you probably have in your kitchen right now. These pancakes aren't too sweet and are lightly scented with vanilla, making them extra delicious.
Ingredients
2 cups (300g) plain all-purpose flour, sifted
3 tablespoons baking powder, sifted
1/2 cup (110g) caster (superfine) sugar
1 egg
3/4 cup (185ml) buttermilk
1 1/4 cups (310ml) milk
75g butter, melted
Vanilla extract
Strawberry and sliced bananas, to serve
Any syrup, to serve
Method
Sift flour, sugar and baking powder in a bowl.
Warm milk in microwave or on top of stove until lukewarm, not hot (you should be able to keep your finger submerged for 10 seconds).
Whisk buttermilk, milk, egg, melted butter and the vanilla extract until combined. (By warming the milk slightly, the melted butter mixes into the milk instead of turning into small lumps).
Add the milk mixture to the flour mixture and whisk until smooth and no lumps. (It is important not to over-mix the batter. Over-mixing pancake batter is a common mistake — it makes them heavy and flat, not fluffy.)
Heat a greased medium non-stick frying pan (or use griddle) over medium heat. The pan is ready if when you splatter a little water onto the pan surface, the water dances around the pan and eventually evaporates.
Lightly brush skillet with melted butter. Pour 1/3 cup (80ml) of the mixture into the pan and cook, in batches, until bubbles appear on the surface of the pancake. Turn the pancakes and cook for 1 minute or until golden.
Repeat with the remaining mixture.
Serve immediately in stacks with srawberries, bananas and warm syrup. Or any other combination you like.
Have a cuppiest day!